Important Book for Travelers: Drunks, Drugs & Debits – Free for Customers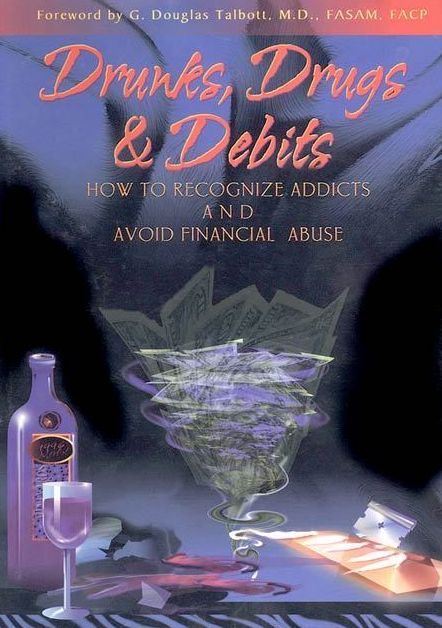 by Brent Van Arsdell
Drunks, Drugs & Debits: How to Recognize Addicts and Avoid Financial Abuse, by Doug Thorburn is probably one of the most important books that you will read in your lifetime.
I first read this book because I knew I was traveling to Russia and wanted to know how to deal with the alcoholics I would meet.
It definitely helped a lot with that trip, but it has helped even more with the alcoholics I met at home and in my travels to other countries.
Russia doesn't have a monopoly on alcohol abuse.
Thorburn Isn't an Alcoholic
At first I was somewhat shocked at the fact that Doug Thorburn, the author of this book Drunks, Drugs & Debits, isn't an addict, an addiction specialist or a counselor.
He's a tax accountant and financial planner. And, yet, the content in the work is by far some of the most informative and realistic, for the layman – written by a layman.
How To Deal With People Who Cause Financial Disasters
This book really isn't about medical facts regarding addiction.  It's about how to deal with addicts and the financial devastation they typically cause to those who are close to them.  The main focus of the book is on person coping with the addicted!
The fact remains: addicts always cause financial abuse both to themselves and to the people who are close to. If there is someone in your life who has caused you a lot of financial problems, that person is probably an alcoholic.
This book isn't trying to help those who are addicted. It's trying to help those who are, dealing with the addicted! That's pretty rare.
Drugs, Drunks and Debits has saved me a huge amount of money and grief by helping me know how to deal with the alcoholics in my life.
 I Like It So Much I Want to Give You A Copy!
This book has been so helpful to me that I want to give you a copy.  It's definitely worth the cover price of $24.95. Here's the deal, though . . . You can have this remarkable book free as a premium for signing up for either a Language101.com 1, 2, 3, Package or a Super Package.
Enjoy Thorburn's Drunks, Drugs & Debits: How to Recognize Addicts and Avoid Financial Abuse. It's our gift to you, the language learner.  I guarantee that this book will save you a huge amount of grief both in your international travels and at home.
How to Get Your Free Copy
We have some extra copies of this book and we'd like to share them with our customers.  If you plan to travel anywhere in Europe, especially Eastern Europe, you definitely need this book.
Our shopping cart isn't set up to automatically add this to your order, so after you complete and online purchase of either a 1, 2, 3 Package or a Super Package, please e-mail us to let us know you want this important book and we will send you a complimentary copy.