How to Not Be Bored While Studying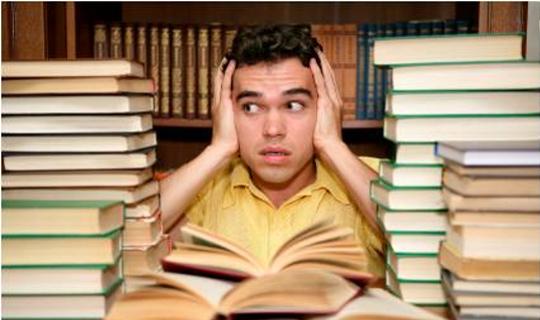 All methods for learning a foreign language that actually work require at least some repetition.
What most people don't know is that it's possible to study anything, even something that requires a lot of repetition, and not be bored.
This skill, which we will call "strong concentration," is by far the most important study skill you can learn. Once you know how to do this, all of your study will be much easier.
How to Stay Focused
Imagine that for the next sixty seconds you will be caring for the most charming little boy or girl in the entire world. If you have children, you know which one to pick. If you don't have children, think of the most charming child you've ever met.
Your imaginary job (for the next sixty seconds) will be to teach this child a new phrase in your native language.
Here's how it will go. You tell the little girl to repeat the phrase, then she smiles and says, "I'm hungry."
Sixty seconds later you've answered questions about food ("not yet"), and the bathroom (she just went), and dogs ("no, that barking animal across the street is not a kitty").
She probably didn't say the phrase even once.
Learning to Concentrate Is Like Doing Sixty Seconds of Child Care
When you start to learn any new subject, your mind will wander just as fast as the attention of a small child would wander. You won't be able to pay complete attention to anything you are trying to learn for more than a few seconds.
Most people can't concentrate on learning anything for sixty seconds even if their life depended on it, so smile and be nice to yourself until you learn this important skill.
A Simple Way to Learn to Stay Focused
Imagine that you are using simple flash cards to study a language. Your job is to remain highly focused on what you are learning for just sixty seconds.
You see the first card, you say the answer, and you flip it over. Then you see the second card (it's a city name where you plan to travel), and suddenly your mind reminds you that you still haven't bought your airline tickets for this trip. Pretty soon, a minute has gone by and you have only done one question.
Then you realize that your mind was wandering and get mad at yourself for this and start flipping cards over again.
It doesn't matter if you are turning flash cards over or studying with a really good online program: the time when your mind is worrying, or wandering, or planning your summer vacation, is wasted in terms of learning.
To learn quickly without boredom, you need to treat your mind with the same loving kindness that you would a small child that you loved.
When you realize that your mind has wandered to some wonderful resort in Mexico, don't say, "Shame on you, naughty mind!" Just smile and pull your attention back to your next Spanish phrase.
Learn to Concentrate on Your Study for Just Sixty Seconds
Try to focus your attention strongly on the subject you are studying for just sixty seconds. Put a clock or a watch someplace where you can easily see it, and every time the minute changes, say out loud, "I can study intensely for sixty seconds."
When your mind wanders during that sixty seconds, smile and gently turn your attention back to your study.
It's amazing how difficult it is at first to study intensely for even one minute.
When you finally achieve one minute without your mind wandering, and this probably won't happen until you have tried this for at least several sessions, ask yourself if you are bored.
When you can study for just one minute without your mind wandering even once during that minute, you simply need to repeat this procedure for thirty minutes and you will have completed a very effective study session and you won't be bored!