We have an unconditional 30-day money-back guarantee for all payments made to Language101.com.
If you want your money back for any reason for any payment made within the last 30 days, we will refund it cheerfully and quickly.
No fine print.
No exceptions.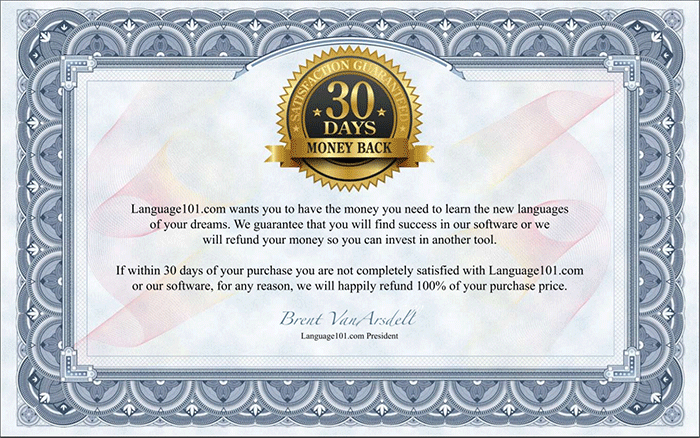 Please read more about our team if you haven't already done so.