Learn German for Work
for Family and Travel
Join more than 5,747 people using our program to learn a language

You're Protected by our 30 Day Money Back Guarantee!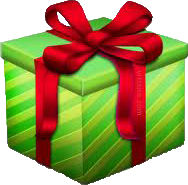 Will Your Purchase be a Gift?
When you give Language101.com as a gift, you will be able to create up to 5 gift accounts and print out a
gift certificate that looks like this
.
"Best Language Course on the Market."
"My wife and I wanted to speak credibly in German by April, so we can raise our first child bilingually. We also believe it will be very helpful in our professional careers. We both had a few years of German in high school and college.
The language101.com course is fantastic. After less than a week we have acquired quite a lot of phrases and vocabulary.
We are carrying on short conversations between ourselves in German. We believe we have acquired the best course on the market to learn foreign languages rapidly at the best price."
~Robert Baker, M.D., Westchester County, New York, USA