Language101.com Now Works on iPhones, iPads, and the iPhone 5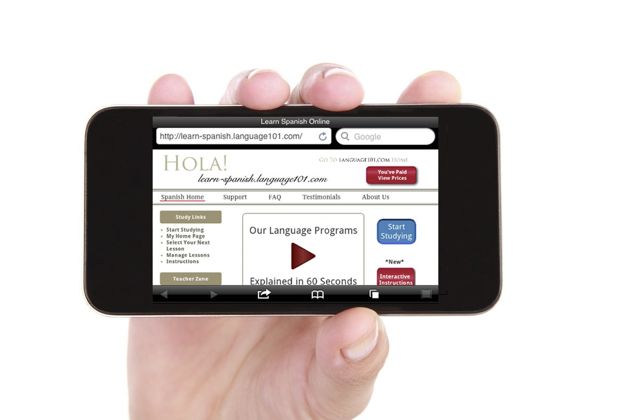 April 23, 2013  It's official — Language101.com can now help you learn Spanish (or your favorite language) on your iPhone or iPad.
If you have an iPhone or iPad, pull it out now and click on your favorite language from the list at the top right of this page. Then click on the big red "Try It" button to try our free demo.
For some people this will work.  If the demo works, the full program will work.
If you have the current version of Safari this should work. Please contact us to let us know what happens when you try this.
If it doesn't work, then read How to make Language101.com work on your iPhone or iPad. You may have to jump through some different hoops, but it will work for everyone who carefully follows the instructions.
Android users can also use Language101.com on Android phones and tablets.